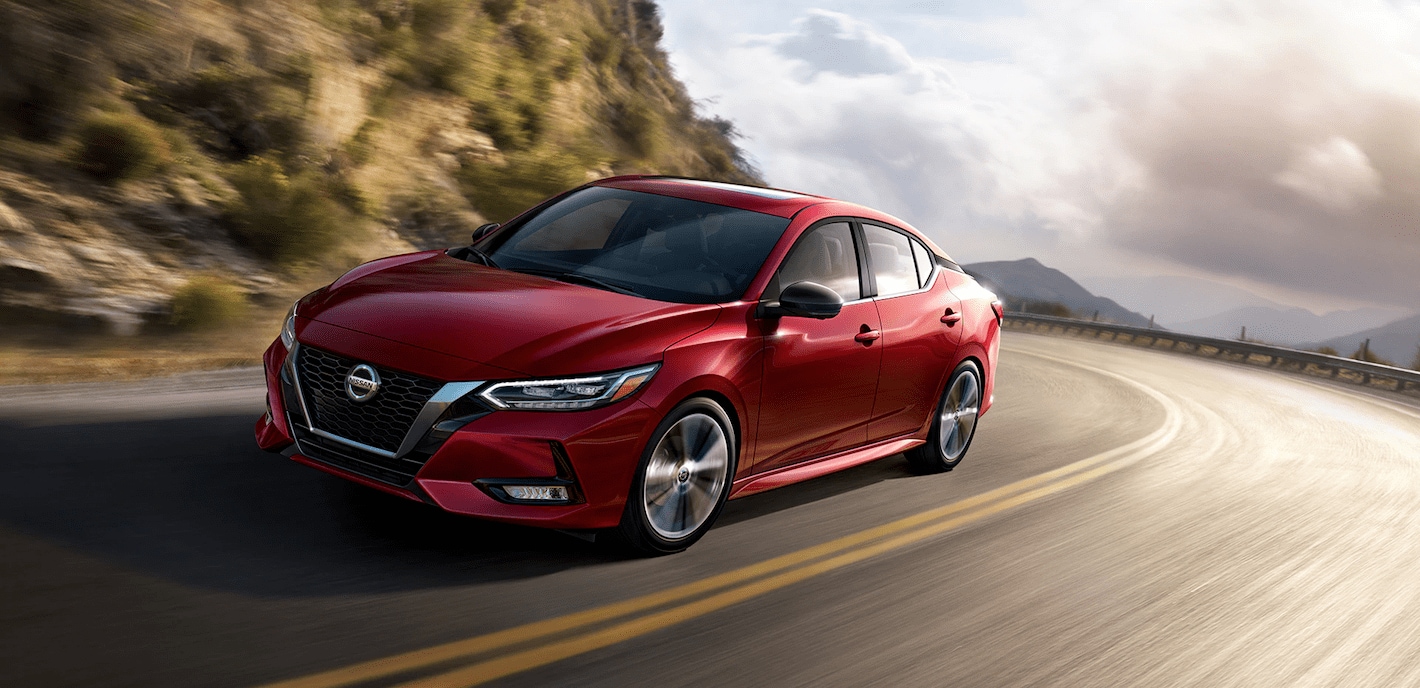 With the Nissan Sentra being completed redesigned for this model year, our Legacy Nissan dealer in London, KY is here to explain what has changed from last year to this year and break down how the breath of fresh air that is the 2020 Nissan Sentra stacks up against its predecessor, the 2019 Nissan Sentra.
Performance
In 2019, there were two engine options for the Nissan Sentra: a 1.8-liter inline-four that produced 130-horsepower, 125 lb-ft of torque (29 MPG city/37 MPG hwy) as well as a 1.6-liter turbocharged inline-four-cylinder motor that returned 27 city MPG and 33 highway MPG. These options are no longer available for 2020, as Nissan has equipped this model with the fuel-efficient 2.0-liter inline-four, which has superior EPA estimates of 29 MPG in the city and 39 MPG on the highway. Plus, it can churn out 149-horsepower and 145 lb-ft of torque.
Design
While the 2019 and 2020 Nissan Sentra models are almost identical in length, the latter is both wider and shorter than last year's Sentra, providing it with a much bolder and more aggressive stance than ever before. Moving on to the interior of this vehicle, Nissan decided to improve the overall look and feel of the cockpit by transitioning to a more modern design that features premium-feeling materials that have yet to be utilized in previous versions of the Sentra.
Technology & Safety
The 2020 Sentra comes with a standard 7-inch touchscreen but, if you upgrade to any trim level beyond that of the base model, it will come equipped with a slightly larger 8-inch unit that includes the coveted Android Auto and Apple CarPlay compatibilities. Also new in 2020 is a significantly larger host of driver assistance technology features, such as the Nissan Safety Shield 360 safety tech suite, which includes automatic emergency braking with pedestrian detection, blind-spot warning, rear cross-traffic alert, lane-departure warning, high-beam assist, and rear automatic braking.
Learn More From Our Nissan Dealer in London, KY
If you're interested in hearing more information regarding the 2020 Nissan Sentra or another new or used vehicle in our inventory, or you would like to schedule an appointment to take this model for a test drive, please feel free to contact us here at Legacy Nissan today! Face it—the best way to know which Nissan Sentra model is the most ideal for you is to take one for a spin here in London, KY!