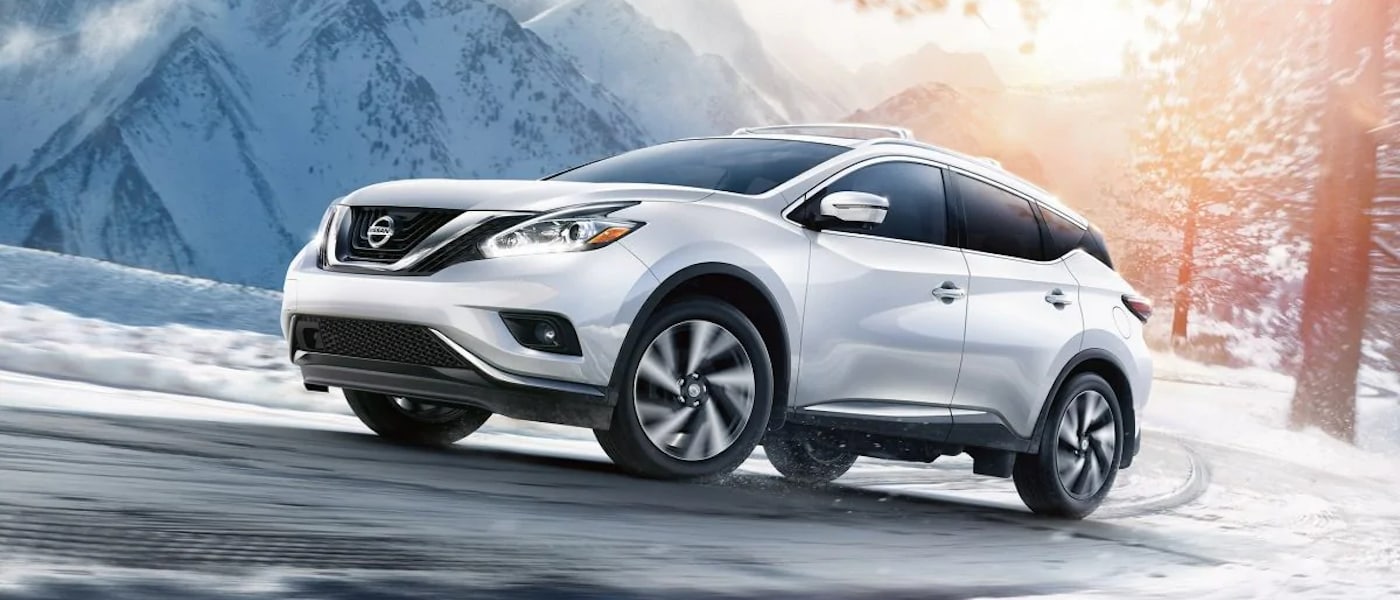 If you are looking for a sporty and smart vehicle that also has all-wheel drive capabilities, look no further than our lineup of AWD-equipped Nissan models. From sedans to SUVs, we offer options for every driver at Legacy Nissan, and Intelligent All-Wheel Drive is just one of the ways that these Nissan models stand out from the crowd.
Nissan All-Wheel Drive Vehicles
Nissan Altima
The Altima is the first Nissan sedan to offer available AWD. This functional and spacious sedan is also equipped with the available Variable Compression Turbo engine, stretching your fuel economy that much further.
Nissan Rogue
If you are in the market for a larger Nissan, the Rogue with Intelligent AWD may be the perfect fit. This model also boasts Best-in-Class Cargo Room and is the only Nissan AWD vehicle available as a hybrid.
Nissan Rogue Sport
The Nissan Rogue Sport is an ideal choice for London, KY drivers seeking a sportier feel. With access to unique safety features and cargo versatility, this AWD-capable vehicle is ready to take on any challenge.
Nissan Murano
Increased control is the name of the game when you get behind the wheel of the Nissan Murano SUV. In addition to 4-wheel independent suspension and Intelligent Cruise Control, the Murano uses all four wheels for increased control.
GT-R
Nissan also has you covered if you are looking for a high-performance vehicle capable of engaging AWD. Advanced ATTESA E-TS AWD tech churns out 565-horsepower and 467 lb-ft of torque, allowing you to skirt those London, KY corners with ease.
How Does Nissan Intelligent All-Wheel Drive Work?
When equipped with Intelligent AWD, your Nissan will continuously monitor road surface conditions, distributing torque appropriately between the front and rear axles depending on available traction. Not only does this give your all-weather adaptability, but it also gives you the confidence you require when navigating the London, KY area.
Schedule a Test Drive at Legacy Nissan in London, KY
Ready to experience the smooth and capable feel of Nissan Intelligent All-Wheel Drive? Don't hesitate to contact Legacy Nissan to set up a test drive. Our sales professionals can help you identify the right Nissan for you, and we can also tell you more about our available 4-Wheel Drive (4WD), 4,x4, and Intelligent 4x4 drivetrain systems for our Nissan trucks.
Take advantage of all that the Nissan brand has to offer and visit our London, KY dealership today!